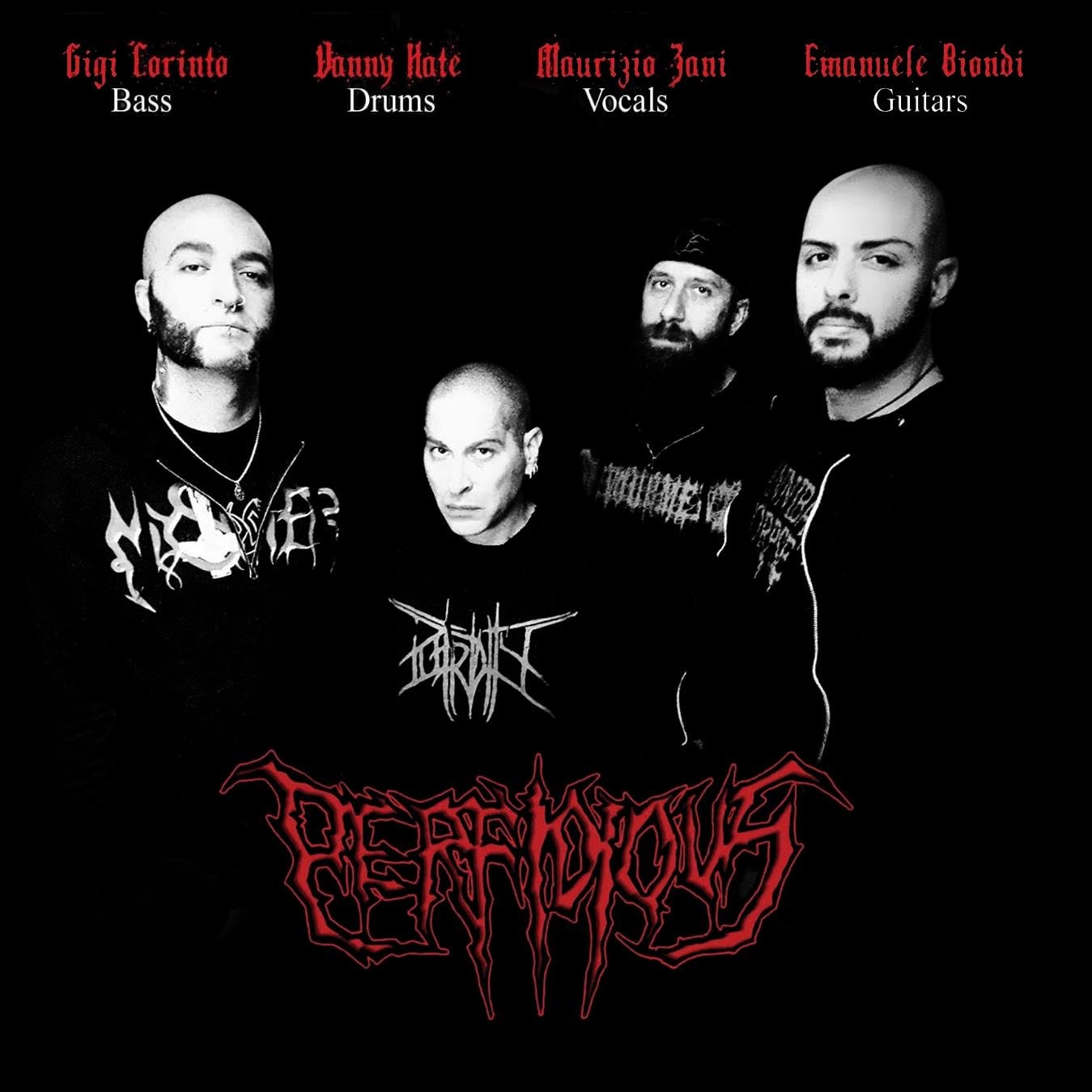 Perfidious
Italy | Death Metal | Death Metal Industry
PERFIDIOUS were formed by Vanny Hate on drums ( Wargore, ex-Mortifier, ex-Buio Omega, ex-Onirik, ex-Phobic, ex-Celebra Infest, ex-Collapse Within) in August 2014 when Teo on guitars/bass (ex-The Nemesi, ex-Faust, ex-Innervate, session for Poseidon) and Dydacus on vocals (ex-Onirik, ex-NecroptikSoul) joined the band.
In January 2015 the band recorded its first EP "Cursing the Nazarene" and then it has gone on composing new songs and preparing the next live performaces.
In 2017 they record the full MALEVOLENT MARTYRDOM, released for Death metal industry.
In 2018 Dydacus (Vocals) and Michele (Bass player) leave the band.
After Gigi Corinto on Bass (Evilspell,Ira, Ex-Torment,Ex- Irreverence, Ex-Sepulcral, Ex-Daemoniac, Ex-Expired),
Roberto Ardon on Guitar (Symbolic) joined the band. In 2019 Maurizio zani on Vocals (Pit of toxic slame) and Emanuele biondi second guitar (Karne) joined the band. In September 2019 Roberto left the band for personal reason.
In these years They played with Suffocation, Mortuary drape, Origin, Purtenance, Avulsed , Mass Infection, Terrorizer, Incantation and Vomitor.
Social Media
Booking
gravesinbookings@hotmail.com