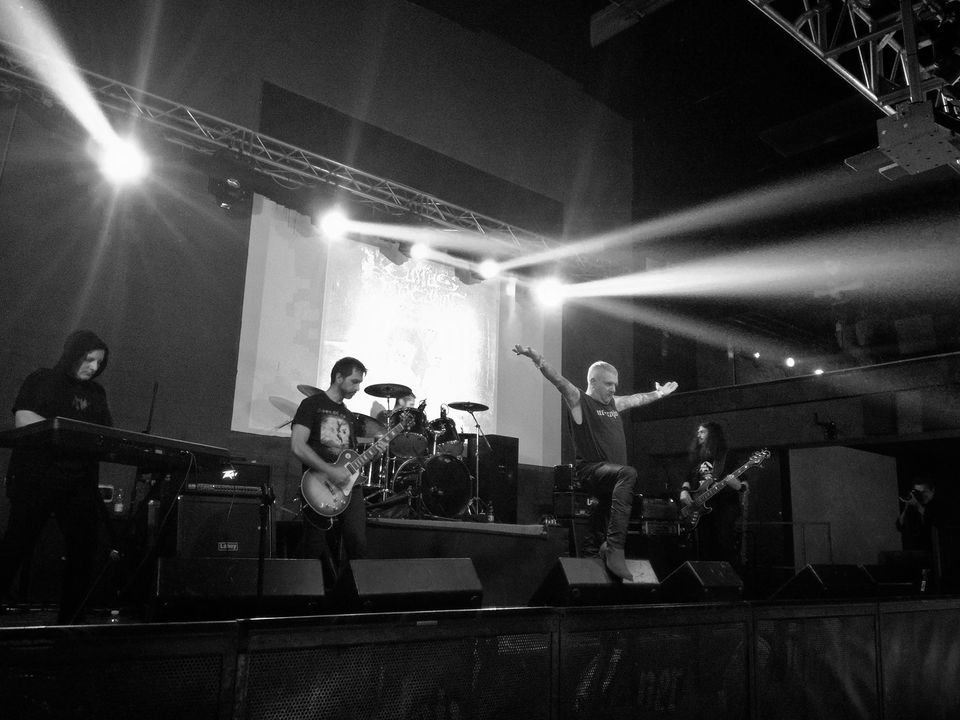 Cultus Sanguine
Italy | Darkness Doom Metal | Season Of Mist
Cultus Sanguine took life in mid 1993, formed by Ferghieph ( Joe – vocals) and Aqua Regis (Roberto – guitar & bass) and it was meant as a two souls project at first. Later that year two new members joined (Custos Arckanorum/Vito – on drums and Ouranos/ Marco – on keyboards) and the project become a real band.
In January 1999 Cultus Sanguine signed for Season Of Mist and spent all April locked in recording studio. The result was the second full length album "The Sum Of All Fears" (issued in December 1999), "WAR III" (a split CD with french band Seth, issued in late 2000) and a cover of Death SS classic "Horrible Eyes" for a tribute album. The band had several special guests during the recording sessions: Steve Sylvester from Death SS, Vulgar from Deviated Damaen and Roberto from MonumentuM. Who knows what could have been if the band decided to carry on?
In 2018 Cultus Sanguine came back to life with the last recording line-up, started creating new music and playing gigs.
The new album titled "DUST ONCE ALIVE" consists of nine new songs with the unique band's trademark: a weird, obscure mixture of dark doom metal, still influential and developing.
Social Media
Booking
gravesinbookings@hotmail.com